Teenage Alcoholism
Teenage alcoholism is a serious problem. One study found that more than three million teens are alcoholics. Despite the numbers, however, there is much that can be done about teen alcoholism. Teen alcoholism is a very treatable condition.
Teenage alcoholism requires specialized treatment, however. Many treatment centers treat both teens and adults, but these may not be the best places for teens to get help. Teens face different issues than adults, and they also respond in different ways to different types of treatment.
Here are some types of treatment that have proven effective for teens.
Group Counseling
Teens respond very well to group counseling. Individual counseling may be helpful as well, but teens often lack the capacity for the introspection that is often the goal of that type of counseling.
Group counseling offers a very safe setting for teens to express themselves. Group members often end up helping one another with their problems and supporting one another in recovery.
A support group also gives teens who are prone to under-confidence an opportunity to express themselves publicly. Often battling alcohol or drug addiction can lead to low self-esteem and lack of confidence.
Expressing oneself in front of others helps to boost confidence, which makes it easier for that teen to move forward in recovery.
This type of counseling is also effective because it provides a venue where parents can learn about their children's problems and get involved with them during treatment.
It can also be difficult to get them to open up in a one-on-one situation.
In group counseling, however, teens can support one another. Even teens that are reluctant to speak are generally convinced by their peers to participate.
With the right facilitation, a sort of "positive peer pressure" can be created, in which teens can encourage each other to abstain from alcohol.
Group sessions are also good places to provide teens with skills that they need in order to avoid alcohol use. These include problem-solving skills and stress management skills.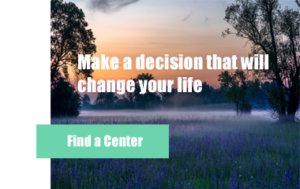 Education About Teenage Alcoholism
Education is an extremely important part of the treatment of teenage alcoholism. Teens rarely understand the dangers of drinking alcohol. They need to be educated about the health risks they face when they drink.
They also need to understand the social consequences they face, such as poor grades or being barred from extracurricular activities.
Because teens tend to feel they are invincible, they sometimes do not feel these risks apply to them. Sometimes speaking with another teen that has experienced serious health problems related to drinking can help.
The goal of education is to help teens realize that they are not alone in their struggles, and to understand that the risks are very real indeed. A teen may still make bad choices even after receiving this information, but it helps them sort out which choice they do want to make.
Teens often benefit greatly from learning about the deeper issues related to teenage alcoholism as well. Many develop a "rebellious" attitude early on when it comes to drinking alcohol or other substances, and there needs to be an understanding of why and how this occurs before they can be helped through treatment.
Teens also need to be educated about the laws regarding underage drinking. It is illegal in all states to drink if you are under the age of 21. In many states, underage drinking can result in the loss of a driver's license.
Studies have shown that can be a powerful deterrent for many teens.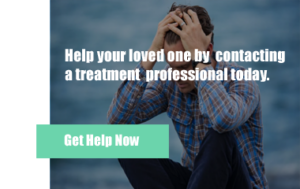 Academic Education
Teens suffering from alcoholism are quite often behind academically. Their drinking has interfered with their schooling. They need to catch up to their peers so that school is no longer a stressor and they can graduate on time.
Teens also need to be encouraged to take care of themselves and stay healthy so that they can keep up with their studies and responsibilities at home
Keeping teens calm, relaxed, and well rested will help them achieve academically as well. Many times when a teen is suffering from the negative effects of alcohol, such as trouble sleeping or anxiety due to withdrawal symptoms, they have difficulty focusing on their studies.
A good therapist can help with these issues so that teens can fulfill their academic potential while working towards recovery from alcoholism.
Family Counseling
Family counseling is a crucial part of the treatment for teen alcoholism. Family relationships are generally quite strained by the time a teen goes for treatment. Teens who drink heavily usually withdraw from their families.
They become defensive when family members express concern about their behavior. Parents and other family members don't know how to deal with the teens' behavior and react with anger.
Family counseling is geared at repairing these relationships. Parents and teens need to learn healthy communication skills. Family members need to learn how best to support teens in recovery.
Family members often need to be educated about the disease of teen alcoholism, as well. They often have many misconceptions about the disease, which will impede the relationship with the teens.
Medical Treatment
Fortunately, most teens seeking treatment for teenage alcoholism have not been drinking long enough to have developed serious health problems related to drinking.
However, some have, and a thorough medical evaluation is in order.
Teens that have been drinking heavily may also need to detox. Detoxing should always be done under medical supervision.
As you can see, there are a number of components to the treatment of teen alcoholism. These components work together to treat the physical, mental, and social problems associated with the disease.
---
Does a Loved One Need Help Battling Alcoholism?
If your teen is fighting against teen alcoholism, it is important to be there and support him or her, but you might also want to get help. Teenage alcoholism can become a vicious cycle that is difficult for the teen to break out of alone.
A lot of times parents will just try to talk their teens into not drinking, but this rarely works. A better bet is to schedule an appointment with a treatment provider.
---
Related Articles
Alcoholism Test – Take this test and see if alcoholism in teenagers is a problem that you should be concerned about.
Teenage Alcoholism Facts – Statistics and facts including the most recent and up to date teenage alcoholism research.
Teen Alcoholism – Signs to look for if you think your teen has a drinking problem. Information for parents that are dealing with alcoholism among teens.
Adolescent Alcoholism – Early intervention is very important to prevent long lasting problems with alcohol. Learn why its important to address the problem early.
Prevention of Alcoholism – Tips and information for parents to prevent alcoholism among teens.
Youth Alcoholism – Find out how alcoholism effects teens, and why underage drinking is such an important issue that needs to be addressed.
Binge Drinking – General information about binge drinking, which can lead to other teenage alcoholism issues.
Resources
SADD — Students Against Destructive Decisions
A peer leadership organization dedicated to preventing destructive decisions, particularly underage drinking, other drug use, impaired driving, teen violence and teen depression and suicide.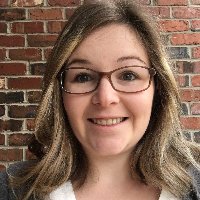 I am a Mental Health Counselor who is licensed in both New York (LMHC) and North Carolina (LCMHC). I have been working in the Mental Health field since 2015. I have worked in a residential setting, an outpatient program and an inpatient addictions program. I began working in Long Island, NY and then in Guelph, Ontario after moving to Canada. I have since settled in North Carolina. I have experience working with various stages of addiction, depression, anxiety, mood disorders, trauma, stages of life concerns and relationship concerns.
I tend to use a person-centered approach which simply means that I meet you where you are and work collaboratively to help you identify and work towards accomplishing goals. I will often pull from CBT when appropriate. I do encourage use of mindfulness and meditation and practice these skills in my own life. I believe in treating everyone with respect, sensitivity and compassion.
I recognize that reaching out for help is hard and commend you for taking the first step. We have professionals available who would be happy to help you move closer to reaching your goals related to your drinking concerns. You may reach these professionals by calling 877-322-2694.