Alcoholism Addiction Treatment
A variety of alcoholism addiction treatment options are available to address the physical and psychological components of the disease. Treatment methods vary, but the majority focus on the physical and psychological effects of alcoholism.
While these interventions work best when combined with supportive social services and lifestyle changes, many alcoholics find it easier to rely on one focused intervention that addresses substance abuse from all angles.
The first step to breaking the addiction is to seek the counsel of a healthcare provider and/or addiction therapy specialist who has the expertise to make an evaluation and design a treatment program, based on individual needs.
The most effective alcoholism treatment programs will include a range of interventions, including:
Interventions that aim to help individuals understand the  and physical aspects of addiction.
Treatment interventions are available for an alcohol-dependent individual at every stage in the disease, from healthy people who drink excess regularly to those showing signs of abuse and dependence.
The design of the treatment plan may vary depending on whether there is already evidence of severe alcohol withdrawal associated with heavy drinking or if this has not progressed as far yet. Regardless, it is important that each program includes medical monitoring by a physician or health professional with experience treating alcoholics.
A variety of programs are available, including outpatient treatments designed for patients able to attend therapy sessions during their daily routines and intensive hospital-based programs with more comprehensive monitoring to protect the patient from alcohol withdrawal symptoms.
Inpatient treatments are available as medically supervised detox centers and long-term in-hospital treatment programs that integrate other therapies into a comprehensive program designed to encourage abstinence while also focusing on addressing underlying social issues that contributed to initial substance abuse.
Like all addictions, treating alcohol dependence is complex and there is no one-size-fits-all formula to facilitate recovery.
Depending on circumstances, treatment may involve one or more of the following: intervention, residential or outpatient program, counseling, medication, nutrition management, and/or ongoing support program participation.
To successfully recover from an addiction, external treatment is usually necessary and often includes different alcoholism addiction treatment approaches to achieve positive outcomes and sustain long-term management of the disease.
Following is a summary of alcohol addiction treatment options.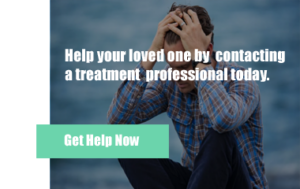 Interventions
Brief interventions may be utilized when alcohol consumption is abusive or dangerous to the drinker — or those around him or her. Goals typically include:
Moderating drinking activity
Establishing specific behavioral goals
Building necessary skills to change drinking behavior
Interventions usually consist of one to four counseling sessions by a trained interventionist who may be a doctor, psychologist, or social worker.
Strategies such as motivational interviewing are used to persuade resistant individuals who do not believe their drinking is harmful or hazardous.
Residential Programs
Residential or inpatient alcoholism addiction treatment programs provide medical detoxification, in-depth therapy, and education to help rehabilitate alcohol-dependent individuals.
Program duration varies from one week to months, according to the needs of the individual. The environment is highly structured and medical professionals are available around the clock.
Inpatient treatment most often benefits alcoholics who have not succeeded in outpatient programs, lack healthy social networks and/or suffer from serious physical or mental health conditions from consumption.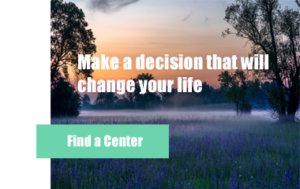 Outpatient Programs
Outpatient alcoholism addiction treatment programs enable individuals to receive treatment without staying overnight in a rehabilitation facility.
An outpatient approach may be recommended in place of residential options or designed to serve as maintenance therapy after inpatient treatment is completed.
For this reason, the duration, intensity and type of outpatient programs vary significantly. Some feature daily 8-hour treatment sessions; while, others may have individuals attend for a few hours three or more days or evenings a week.Treatment programs may also be structured to address specific needs and treat multiple conditions.
In addition, some outpatient alcohol treatment programs are designed for certain populations such as: the elderly, couples in which both partners require rehabilitation or women with young children who cannot stay away from their families overnight.
Counseling Alcohol counseling refers to a therapeutic process where an alcoholic individual meets on a regular basis with a trained counselor, psychologist or social worker. The goal of the interaction is to help the person manage his or her drinking by following medical treatment programs.
Treatment typically includes a combination of drug and behavioral education, individual and group counseling, and educational support for caregivers.
Peer-Support
Peer support groups such as Alcoholics Anonymous, Smart Recovery, Secular Sobriety, Women for Sobriety and others help alcoholics discuss and address their addiction in a non-threatening community that provides encouragement, support and a social outlet.
In addition, there are online support groups for alcoholism addiction treatment that are available 24 hours a day, seven days a week.
Each self-help organization offers a slightly different philosophy and approach – yet all focus on abstinence-based recovery and a well-defined set of principles for peer support. Involvement is voluntary and meetings take place on a regular basis.
Participation in addiction support groups may follow residential or out-patient treatment and is often used in conjunction with different types of therapy and/or medication.
For information on the types of psychosocial therapy used to treat alcoholism, take a look at our our types of therapy section.
To learn about the use of medication in alcoholism addiction treatment programs, take a look at our role of medication section.
Finding an Appropriate Alcoholism Addiction Treatment Program
To seek help for yourself or a family member, make an appointment with your healthcare provider or counselor to discuss signs, symptoms and treatment options. Contact a treatment provider today to help you determine the best alcoholism treatment and intervention for you.
The Substance Abuse and Mental Health Services Administration's Center for Substance Abuse Treatment (CSAT) provides a toll-free, 24-hour treatment referral service to help you locate treatment options near you. For a referral to a treatment center or support group in your area, call (800) 662-HELP, (800) 662-9832 (Español), or (800)228-0427 (TDD).
The American Council on Alcoholism (ACA) is another referral service for individuals seeking alcoholism addiction treatment and recovery. To find local treatment programs and support groups, call (800) 527-5344.
The National Drug and Alcohol Treatment Referral Routing Service provides a toll-free telephone number, 1-800-662-HELP (4357), offering various resource information.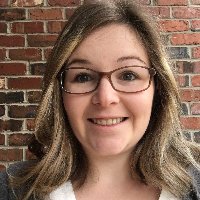 I am a Mental Health Counselor who is licensed in both New York (LMHC) and North Carolina (LCMHC). I have been working in the Mental Health field since 2015. I have worked in a residential setting, an outpatient program and an inpatient addictions program. I began working in Long Island, NY and then in Guelph, Ontario after moving to Canada. I have since settled in North Carolina. I have experience working with various stages of addiction, depression, anxiety, mood disorders, trauma, stages of life concerns and relationship concerns.
I tend to use a person-centered approach which simply means that I meet you where you are and work collaboratively to help you identify and work towards accomplishing goals. I will often pull from CBT when appropriate. I do encourage use of mindfulness and meditation and practice these skills in my own life. I believe in treating everyone with respect, sensitivity and compassion.
I recognize that reaching out for help is hard and commend you for taking the first step. We have professionals available who would be happy to help you move closer to reaching your goals related to your drinking concerns. You may reach these professionals by calling 877-322-2694.